Learning comes
naturally
when kids are
having fun
With innovative play-based learning, your child will look forward to every single therapy session
Learning comes
naturally
when kids are
having fun
With innovative play-based learning, your child will look forward to every single therapy session
Speech therapy for kids aged
12 months to
end of school
No matter where your child is in their language and communication learning journey, we will have them kicking goals in no time.
At TalkHQ, we take a strong 'no cookie cutter' stance. Our approach is individually designed to suit your child's unique needs. Utilising the latest evidence-based practices for assessments and clinical therapy, our team of energetic speech pathologists have countless resources, toys and therapy games at their disposal. Live rurally or lead a busy life? In our telehealth (what we call Talk Online) sessions, we'll draw on your home environment and child's favourite toys for a real life and practical approach to therapy. Each 45min speech therapy session is so fun and innovative that your child won't even realise
they're learning!
We can help your child with: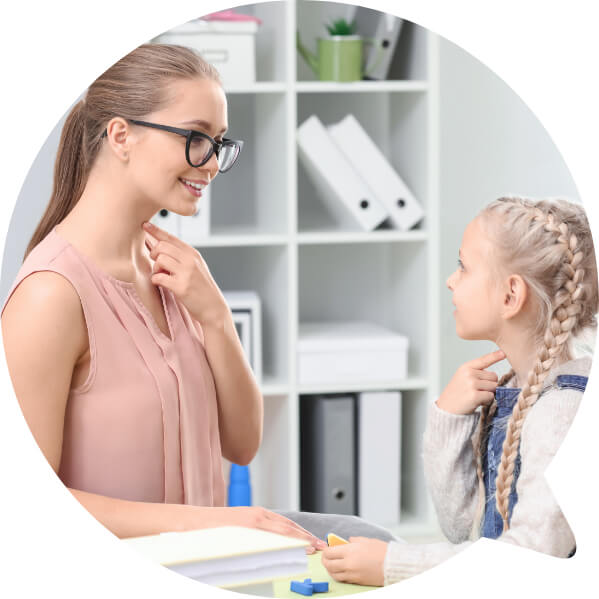 Join us at one of our clinics or access our speech pathology services from anywhere with our online learning sessions.
What is speech pathology
all about
Also known as speech therapy, speech pathology uses research-based assessments and treatment approaches to improve communication difficulties.
Being an effective communicator is something that most of us take for granted. Whether it's the process of being able to understand (receptive language) or being understood (expressive language), any communication difficulty can be devastating for an individual and/or their families. The ripple effect can include intense frustration, behavioural challenges, a lack of confidence, withdrawal and socialisation difficulties. Early intervention is the key to successfully helping your child succeed.