Can't get to one
of our clinics?
You don't have to!
We offer Talk Online speech therapy for the ultimate convenience and accessibility.
Can't get to one
of our clinics?
You don't have to!
We offer Talk Online speech therapy for the ultimate convenience and accessibility.
The same exceptional speech therapy with the same excellent outcomes,
just online!
Whether you live rurally, are crazy busy or simply want access to therapy from the comfort of your own home, Talk Online is for you.
If proximity has been holding you back, you no longer have to live near one of our clinics to access our outstanding services. Our telehealth online speech therapy appointments are just as fun and effective as our in-clinic sessions. With Talk Online, you have access to our extraordinary team of speech pathologists who are committed to helping your child succeed. Access is easy, even for the most technologically challenged! Plus, our support services team is on hand for any questions you might have. Talk Online is simple and accessible from anywhere in the world.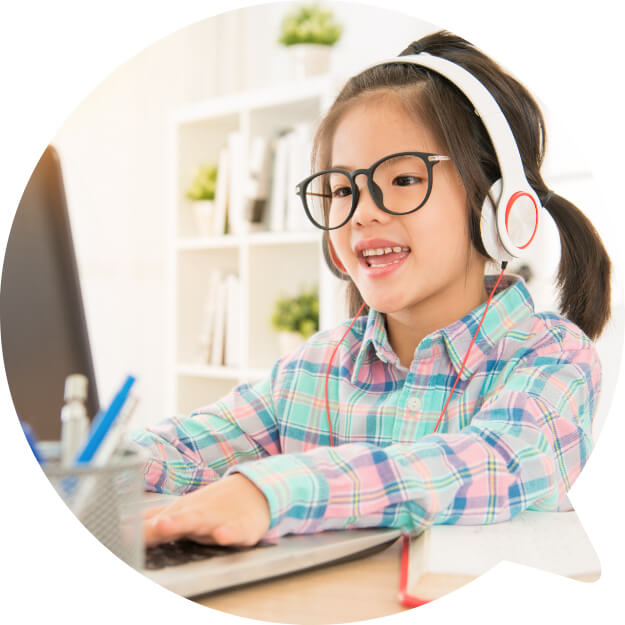 Who is
Talk Online great for?
Online speech pathology sessions are perfect for children of all ages. Our wily therapists get extra creative in how they deliver therapy to ensure it's as fun and engaging as our clinic-based sessions. All you need is a reliable internet connection and a computer, laptop or tablet.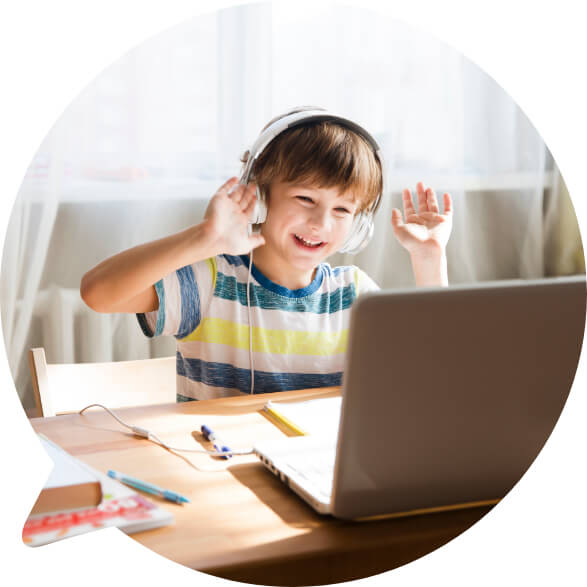 What do online speech therapy sessions

look like?
Online speech therapy sessions are not all that dissimilar to in person sessions. The emphasis is still on fun; the key difference is the environment.
When working with your child in one of our clinics, our therapists will use the toys and games from the therapy room. In the online environment, your child will work with their favourite toys and games from around the home. Your therapist will still have access to an endless number of resources and any standardised tests that may be utilised when working with older children. If you have a busy child who needs to move around or one with a short attention span, therapy is adapted to suit them with regular movement breaks and activity switch ups
when required.
Online speech therapy sessions still have the same outcomes, so it's really just about what works for you and your child. Some children will be more comfortable working from their own home environment than visiting a clinic. If this is the case, Talk Online may be better suited to your family whether you're close to a clinic or not.
The online process, just like the in-clinic process, always starts with an assessment. This is where your therapist will get to know your child, assess where they are in their development, and shape a therapy plan (if required) to best suit their needs. Get in touch with our team to get the ball rolling today.
We have been clients of TalkHQ for the past 4.5 years and it has been such a pleasant and enjoyable experience. You can tell the staff at TalkHQ are extremely happy at work, it shows in team morale and the friendly and warm atmosphere every time we visit. We have loved being a part of the TalkHQ family.
I was so happy with the service at TalkHQ. The electronic forms and text reminders are so parent-friendly and convenient.